Throughout the years, pharmacists and pharmacy professionals have seen many incredible transformations to pharmacy practice, but the approval of minor ailments prescribing in Ontario is one of the most significant in recent history.
OPA has been advocating for the addition of prescribing for minor ailments to the pharmacists' scope of practice for over a decade. This sustained advocacy momentum in the face of adversity is part of our commitment to foster inspiration, innovation, and opportunity for every pharmacy professional in Ontario. The persistence and dedication of our members, Board, and employees to this mission has led to this landmark decision, and with you're the support of our members, OPA will continue to ensure that pharmacy professionals can practice to their fullest potential of their knowledge and training. 
Although this is a major milestone for the profession, OPA is still engaging government on implementation and funding details to ensure that the implementation of minor ailment prescribing is a success. The innovative and progressive work done by OPA for pharmacy professionals is possible because of our members, and at such a pivotal time in the profession, a collective voice for pharmacy professionals is more important than ever before. 
In recognition of this journey and to celebrate this achievement with our members, we interviewed past and current OPA Chairs to share their thoughts on what minor ailment prescribing means for the pharmacy profession and how an OPA membership helped them cultivate a fulfilling career.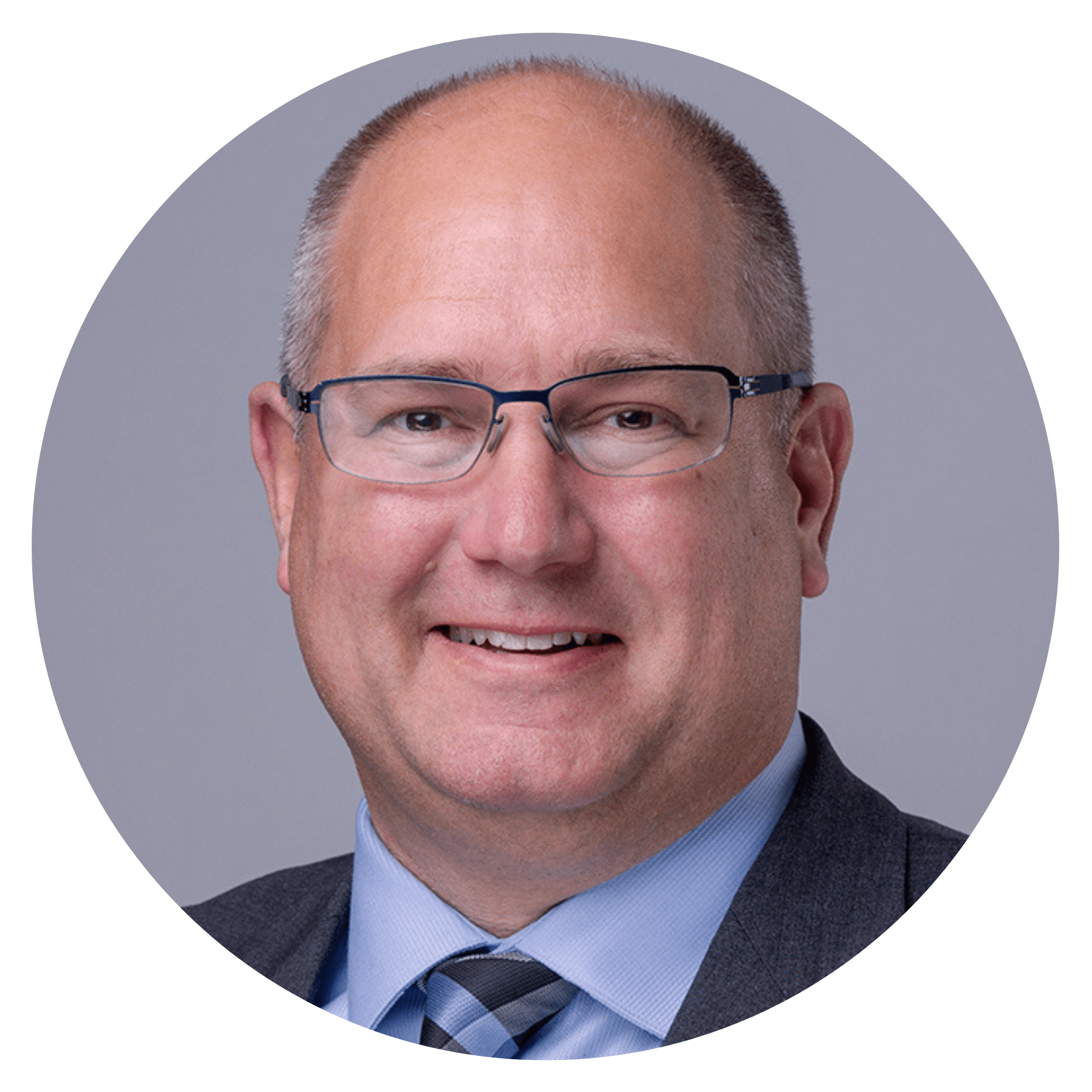 Tim Brady is currently the OPA Chair and served as Vice-Chair from 2019 to 2021. Practicing as a pharmacist since 2000, Tim has worked in hospitals, large pharmacy chains, and independent pharmacies in both Canada and the United States before opening Brady's Drug Store in 2014. Tim is a Past President of the Essex County Pharmacists Association and a former Ontario College of Pharmacy Accreditation Committee Member. Tim also sits on the Public Advisory Committee for St. Clair College's Pharmacy Technician program and presents regularly to the Windsor Essex County Prostate Support Group. Additionally, he conducts national and provincial talks to pharmacy colleagues on patient-centred care.
Tim has received awards for Excellence in Pharmaceutical Sciences and Leadership from Ferris State University in Michigan, and was the Alzheimer Society of Windsor-Essex County's Philanthropist of the Year in 2012. Tim was also part of the Rotary Vocational Training Team that same year, and travelled to East Timor to help set up rural pharmacies and drug distribution networks. Tim holds a BS in Pharmacy from Ferris State University.
The beauty of pharmacy is that the profession is constantly evolving and adapting to change. Although the changes that come with minor ailments prescribing will cause some growing pains, I believe that pharmacists have a proven track record of rising to meet new challenges.
Given that pharmacists are the most accessible health care professionals, I think minor ailments prescribing will lead to an improved pharmacist-patient relationship and a more fulfilling professional career. As medication experts, pharmacists are trained and equipped with the knowledge to practice beyond classic dispensing activities. Providing clinical services, which allow pharmacists to use their entire range of training, is the future of pharmacy. When it comes to minor ailments prescribing, passionate pharmacists will be invaluable and I'm hopeful that a shift will occur where these types of services become the norm.
Most pharmacists I know identify strongly with the profession as a part of their core identity. OPA membership is more than an investment in the profession, it is an investment in yourself. Becoming a part of an association presents a way to get actively involved in the profession. By joining OPA, you strengthen the ability of the association to discuss issues impacting pharmacy with the government. Having a membership allows you to shape the pharmacy profession in Ontario by ensuring that your voice is heard.


There are also group benefits of being part of a larger association. OPA is a great conduit for information and gives you access to passionate pharmacists while providing a collaborative environment to grow and learn. Joining OPA also gives you access to the best PLI insurance on the market. You want peace of mind, and OPA PLI insurance ensures that you get the best coverage. Just as an example, the instant that minor ailments comes into effect, OPA PLI policy will change to cover pharmacists for that.
Jen joined OPA's Board of Directors in 2015 as the representative for Eastern Ontario as a new practitioner and employee pharmacist.  Immediately prior to ascending to the role of Chair of the Board, Jen welcomed her first child and completed her MBA degree.  Jen provided leadership to the Board as Chair throughout the early years of the COVID-19 pandemic from 2019-2021 and has recently transitioned into a staff role at OPA as Vice President of Strategic Initiatives & Member Relations. 
After graduating in 2013 from the University of Toronto, Jen has obtained varied pharmacy sector experience, having worked as an employee in both community and hospital pharmacy, working for a banner head office and then returning to direct patient care as an operating pharmacy owner. 
With pharmacies often being one of the first places that patients turn to when they recognize that they have a care need, the approval of scope to assess and treat minor ailments marks a landmark change in how we can take care of the people in our communities.  We know that pharmacists already have the knowledge, training and expertise to perform these roles safely and effectively, and now we will be able to provide access to care where patients need and want it: in the pharmacy. 
As the working mother of a young child, I'm very attuned to the value of this accessibility to those with busy lives.  Over the course of the last few years, pharmacists have seen our healthcare system strained to the point where some patients will avoid seeking care  for these minor ailments conditions altogether.  Throughout the pandemic, pharmacies remained open and accessible to the public with pharmacy professionals doing more than ever to take on the role of essential healthcare provider and patient advocate. This new scope for pharmacists will continue to build on the trust and high regard the public has for the pharmacy profession and take the pharmacist-patient relationship to new levels. 
Being in pharmacy school during the challenge of the 2010 drug reform changes, I immediately saw that I would need to be an active advocate throughout my professional career  and that we would need to stand up and fight for the recognition of our value to the healthcare system.  It was obvious to me that membership in our provincial association was the most important way that I could contribute to that collective need for a strong and unified voice.  I decided to put my name forward for Board leadership in 2015 (despite believing that I would not be successful because I was so junior in my career, having been licensed as a pharmacist for just 2 years) because I wanted to see a positive change in both OPA and my profession, and becoming a more active participant in OPA was one way to accomplish that aim. 
Membership in OPA has opened so many doors for me, personally and professionally.  I have met  so many amazing mentors who have opened doors and created opportunities for me in my career through OPA membership, events and Board service.  The knowledge, perspective and appreciation I have for my profession and colleagues is continually growing through the connections and relationships I build through my OPA membership. I know, with absolute certainty, that I would not have found the same level of success and opportunity in my career progression without becoming an OPA member.  And of course, the member benefits such as education, insurance (where I've saved more than the cost of my membership annually through the amazing savings on my home and automobile policies) are a big draw as well!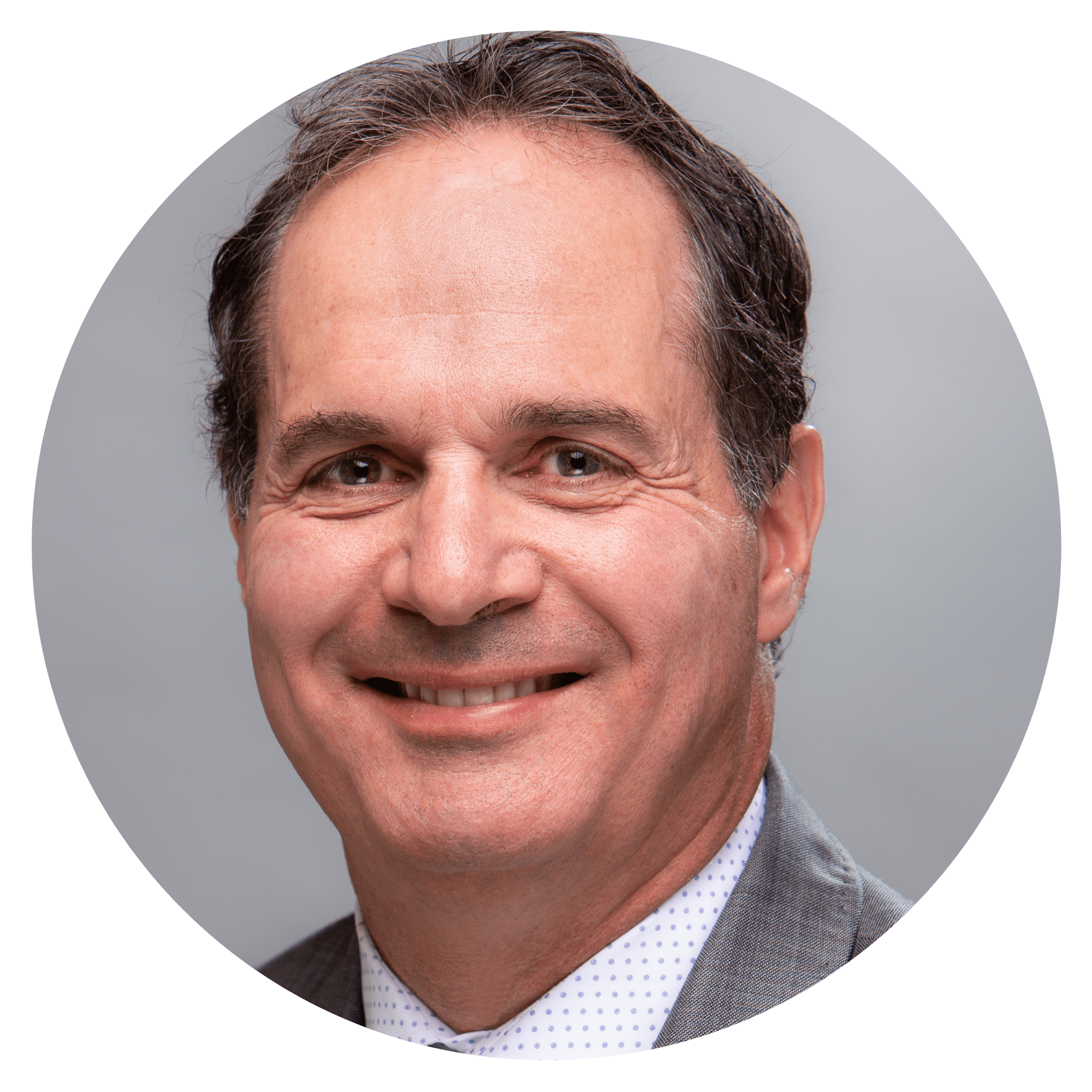 Carlo previously served as Chair of the OPA Board from 2013-2014 and was a former Chair of the Canadian Pharmacists Association (CPhA) in 2015. Originally from Sudbury, Ontario, Carlo has been the pharmacist-owner of an independent community pharmacy in the Sudbury area and remains an active member of the community and a strong advocate for the pharmacist profession. Throughout his time as a CPhA and OPA Board Member, Carlo has played a key role in representing the profession before governments and stakeholders, advocating for an expanded role for pharmacists in the delivery of health care in Canada.
Carlo holds a pharmacy degree from the University of Toronto and an MBA from the University of Western Ontario.
One of the first steps in the advocacy process is to create a strategy to further the profession based on the strengths of pharmacy professionals and changing health care demands. When I was Chair of the OPA Board, we identified that the current system of administering flu shots was inadequate and that pharmacy professionals were being underutilized and had the expertise to practice at a higher level. At the time, pharmacists giving flu shots was a radical concept. It took years of hard work and discussions with key stakeholders to bring this idea to fruition. I think the biggest misunderstanding of advocacy is that change doesn't happen overnight. It's understandable that pharmacists want to see change more quickly, but government relations and the advocacy process take time.
It's also important to highlight that without OPA, initiatives like minor ailments prescribing would not be possible. In government relations and advocacy work, there are numerous other interest groups at the table. You need to have a strong association that gives the profession a loud collective voice to keep the discussions with the government moving forward.
I think pharmacists are already engaging patients in minor ailments, but we previously were limited in how we could assist patients. Pharmacists have been engaging in minor ailments for a long time, but this change helps to formalize and standardize the process.
When you join OPA, you aren't just joining an association, you are joining a community. Becoming a part of OPA allows you to expand your network and connect with like-minded individuals who are passionate about pharmacy.

OPA is also a great resource and education provider for pharmacists. With minor ailments prescribing on the horizon, I expect that OPA will play a large role in helping pharmacists adapt to the expanded scope by providing the tools pharmacists need to practice to their full potential.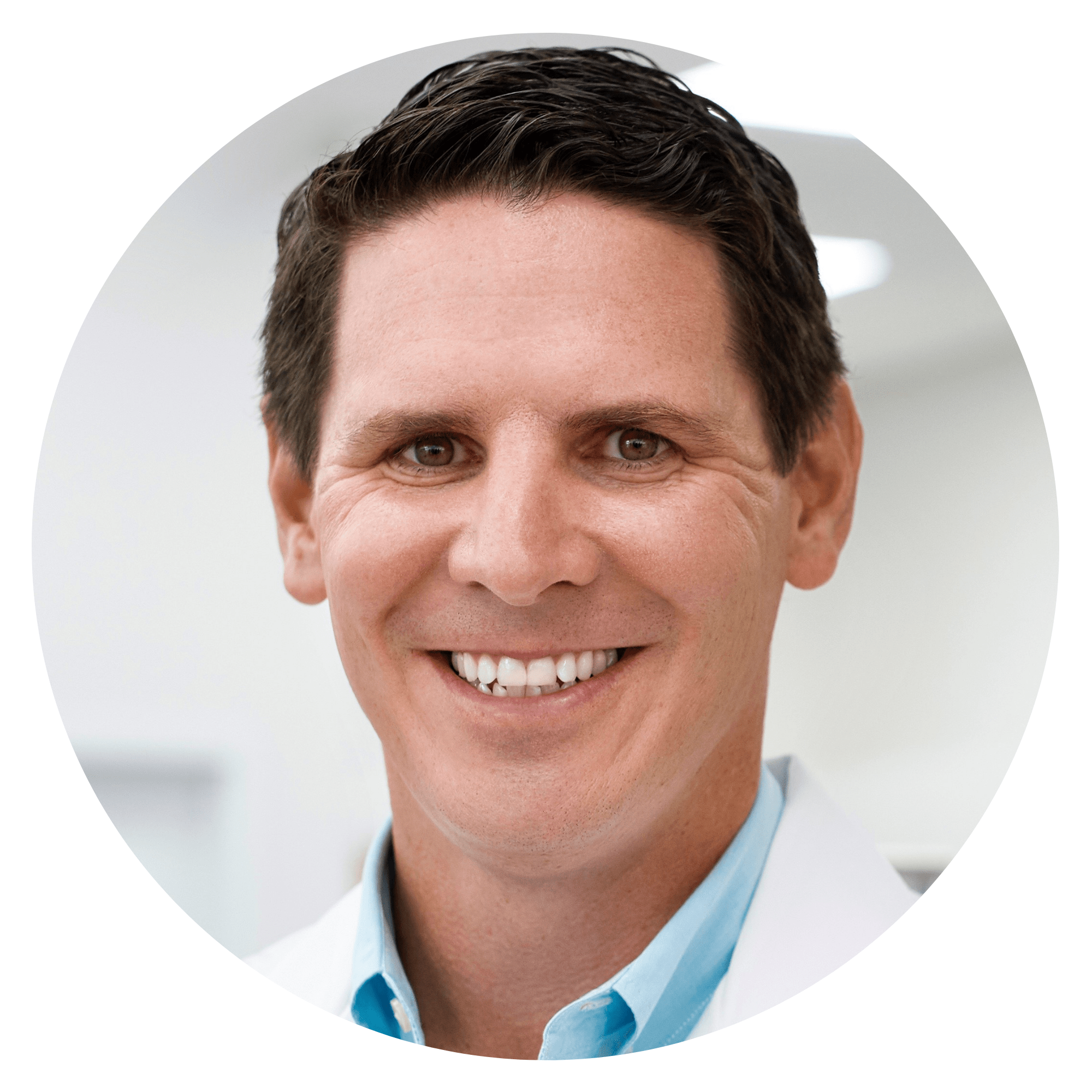 Sean Simpson is a pharmacist and owner of Simpson's Pharmacies in Niagara on the Lake. A third-generation pharmacist, Sean graduated from the Leslie Dan Faculty of Pharmacy at the University of Toronto in 2006 and holds an honours degree in Chemistry and Biochemistry from Western University. In 2015, he completed a Fellowship in Nutritional and Metabolic Medicine with the Metabolic Medicine Institute affiliated with the University of South Florida school of medicine.
Sean was Chair of the Board of Directors for OPA from 2015 to 2017, and was also a director with the Canadian Pharmacists Association from 2018 to 2020. He is an active member of the board of the United Way of Niagara, also having served as campaign chair and helping with the successful amalgamation of 3 United Ways in Niagara. 
Sean lives in Niagara on the Lake with his wife Stephanie and children, Natalie and Luke.
There are several factors that contributed to minor ailments prescribing being approved in Ontario. This was really a case where opportunity and preparation collided. OPA has been advocating for minor ailment prescribing for quite some time and for formal recognition of the consultant role that pharmacists play. Having a strong association with government relations combined with the incredible work done by pharmacists and technicians during the pandemic, really demonstrated the value and accessibility of pharmacy professionals and shifted the perception of what our profession has to offer.
The minor ailments prescribing announcement is fantastic, but there is still plenty of work that needs to be done around funding and other aspects of the program. I believe an OPA membership will be valuable in providing training materials, summary documents and other tools and resources that will assist pharmacists in rolling out minor ailment prescribing. OPA was instrumental in getting pharmacies prepared for COVID-19 vaccinations and PCR testing and I know they will continue to play an important role in helping pharmacists adapt to our expansion in scope.
Additionally, a strong association will be necessary to ensure that OPA can continue to advocate for fair reimbursement, policies, and procedures. Pharmacists will need an organization that works hard to promote our ability to do more and continues to fight for greater compensation for pharmacy professionals.
Hitesh Pandya joined the OPA Board of Directors as the District M (now Central Ontario – Metro Toronto) Representative in June 2016. Since 2001, Hitesh has operated pharmacies in the Greater Toronto Area; he is currently an Associate Owner at the Shoppers Drug Mart at Yonge and College in Toronto.
Hitesh is a member of the Insurance Committee at OPA, and a past member of the ICRC and Discipline Committee at the Ontario College of Pharmacists. He has been chair of the Shoppers Drug Mart PEERS committee, which is responsible for advocating and representing Shoppers Drug Mart franchisees in their business and professional interests, from 2009-16. In this role, he represented more than 400 Associate Owners.
He is passionate in supporting advocacy for the profession, and bringing pharmacists together, and is actively involved in the education of undergraduate pharmacy students as an EPE and APPE preceptor. 
Personally, I've found that the biggest benefit of an OPA membership is getting exposure to different areas of the profession and networks that I normally would not have had access to. Attending OPA conferences, socials, and other events has allowed me to meet people outside of my typical circle. This has been invaluable, allowing me to experience the profession from various angles.  Membership presents an opportunity for us to band together as professionals and realize the potential of pharmacy professionals.
There are also tangible benefits of OPA membership like insurance products, professional tools, and access to pharmacy resources. Just as an example, OPA insurance products are excellent and can lead to immediate savings that outweigh the cost of membership fees.


Through our strategic plan and vision OPA is always seeking to offer our members more. Pharmacy has changed profoundly during the pandemic and OPA has done an excellent job in taking our profession to a new level through their advocacy work.  This is not an easy feat when you consider how sensitive government relations work can be. Getting traction on expansion of scope initiatives depends on several factors such as: who is the Minister of Health, the priorities of the political party in power, and the political climate of the time.
Once the vision and strategic plan is in place, a lot of work is done to secure funding for programs. At this point, you are not only dealing with the interests and priorities of the Ontario government but other lobbying groups as well. 


I'd also encourage all pharmacy professionals to continue to get involved to help shape the narrative around our profession. Prescribing for minor ailments presents a big opportunity for pharmacists to provide health care services to patients beyond a product and I'm very excited for the future of pharmacy.
Minor ailments prescribing is a significant milestone for the pharmacy profession in Ontario. It signals the evolution of the pharmacy profession by allowing pharmacists to practice to the full potential of their expertise and training. Minor ailments prescribing will take effect on January 1st, 2023, after which pharmacists will be able to assess and initiate prescriptions to treat 13 conditions. To help pharmacists and pharmacy professionals prepare and increase confidence in providing this news scope, OPA developed the Prescribing for Minor Ailments – The Fundamentals. This online course is a collaborative effort between OPA and the University of Waterloo (UW) School of Pharmacy and features world-class speakers and educators providing comprehensive education to prepare pharmacists by enhancing their knowledge and skills in this area. Learn more about the course here.